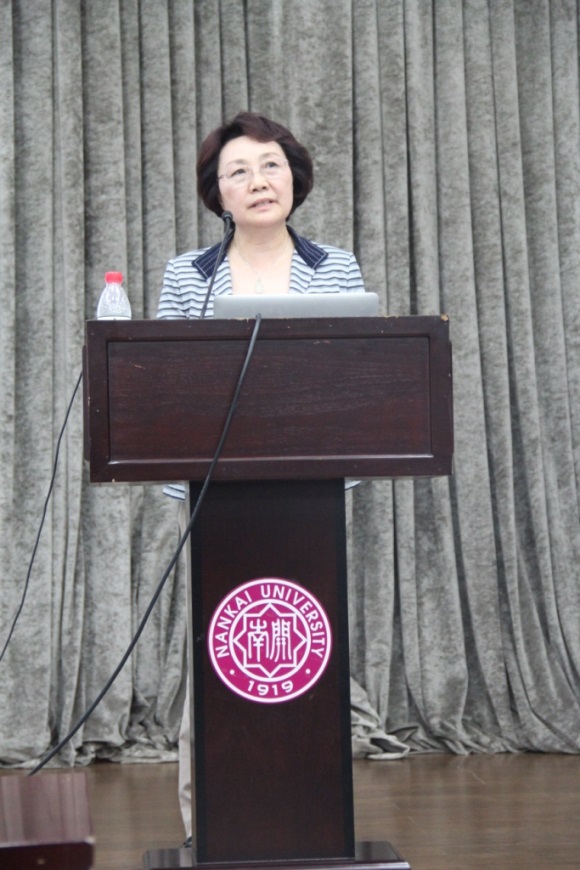 On May 28,2015, invited by the School of Medicine, College of Pharmacy andCollege of Life Sciences, Professor Hongyang Wang, the member ofChinese Academy of Engineering and Director of the Department ofMedical Sciences of the Natural Science Foundation Committee ofChina, visited Nankai University and delivered a speech titled"Heterogeneity of Hepatocellular Carcinoma: From Bench to Bedside".
ProfessorHongyang Wang, a reputable oncologist, has contributed significantlyto the research in tumor signal pathway regulation and novelmolecular markers in hepatocellular carcinoma. She has published morethan 100 research articles in world-class journals including CancerCell, J.E.M., Gastroenterology, Hepatologyetc., and achieved more than ten patents from China and abroad.
ProfessorWang mentioned that the prevalence rate of malignant tumor had beensignificantly increased due to environmental pollution, aging etc.However, the diversified causes, complicated progression, frequentmutation and the complexity in molecular mechanisms of carcinoma havebrought extraordinary difficulties to its treatment. Therefore, inthe future, personalized and precise treatments will be introduced byusing targeted medication for carcinoma heterogeneity.
ProfessorWang said that viral hepatitis is an important factor forhepatocellular carcinoma in China, which means anti-virus treatmentshould be given to those patients according to some experimental andclinical research. Meanwhile, some evidence has also shown thatobesity and diabetes is closely related to the Non-alcoholicFatty Liver Disease(NAFLD). She also mentioned that the TLR4 signal pathway plays animportant role in liver parenchymal cells, which is significant forNAFLD treatment.